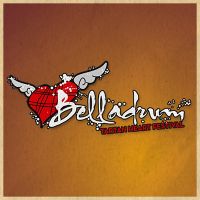 Belladrum Tartan Heart Festival 2014 at Belladrum Estate
Friday 8th August
Venue/Location: Belladrum Estate, Inverness
Doors: 10:00 till 00:00 (Last entry: 00:00)

Belladrum returns for its 11th appearance on 8th & 9th August 2014.
Who's Going to This?
Lineup and Details for Belladrum Tartan Heart Festival 2014
Belladrum Tartan Heart is a firm favourite on the festival calendar, with a loyal following who return year on year.

With five stages and a lo-fi approach, Belladrum offers a great mix of local and international artists, and is guaranteed to have something to your taste. With fantastic music ranging across a variety of genres - indie, rock, Dance, Celtic, Celtic rock, blues, roots, singer-songwriter and many more - as well as a brilliant array of children's entertainment, street theatre, cabaret, cinema, alternative therapies and food and drink so is perfect for all of the family.

If none of the entertainment takes your fancy it is worth getting to Belladrum just for the scenery. It is takes place in a beautiful Highland setting with terraced Italian gardens, mature trees, fields and parkland with the hills beyond.

Belladrum continues to excite and enthrall with its mixture of natural beauty and raw excitement, and is certainly cementing itself as a hidden gems in the festival circuit.
Line-Up:
The legendary TOM JONES will headline Friday at this year's festival, for what is believed to be his first ever performance in the Highlands! The festival is also thrilled to reveal that chart-topping indie rock band RAZORLIGHT will headline the Garden Stage on Saturday.
Very special guests Frightened Rabbit will perform as part of a Scottish festival exclusive.
Also performing: politically informed punk folk legend Billy Bragg, Glaswegian blues rockers The Temperance Movement and comedian Ade Edmonson's group The Bad Shepherds. Also added are The Mekons, Casual Sex, Esperanza, Danny & The Champions Of The World, The Big Fat Electric Ceilidh Band, Call To Mind, Randolph's Leap, Dorec-a-Belle, The Lorelei,Scooty & The Skyhooks, Mad Dog McRea, Caledonian Ceilidh Trail and Holly Atkinson.
With five stages and and an endearing lo-fi approach, Belladrum's long established appeal rests with blending local and international artists across a plethora of of musical genres. Mixed up in the Belladrum melting pot is indie, rock, Dance, Celtic, Celtic rock, blues, roots, and many more – with cabaret, street-cinema and a hugely endearing ensemble of children's entertainment on offer making it a firm family favourite.
parking passes and audience leaflets

To print your parking passes & The 2014 Audience leaflet, please click here:http://www.skiddle.com/pages/bellapasses.php
BLUE PASS (Campervan/Caravan)
GREEN/YELLOW PASS (Family/Quiet)
RED/WHITE PASS (General/Day parking)
These must be displayed clearly in your vehicle at all times whilst on site.
2014 Ticket info:
Weekend and Saturday tickets to Belladrum Tartan Heart Festival (8th & 9th August 2014) are SOLD OUT. Holders of Saturday tickets can buy upgrades to weekend tickets on-line and camper van/caravan ticket holders can buy electrical hook-up upgrades on-line, both at www.skiddle.com.
Any unwanted eTickets can be returned to www.skiddle.com (email support@skiddle.com) for potential resale. These will be offered for sale at 1100 on Monday 2nd June. If successfully sold on, sellers will be reimbursed the ticket face value and buyers will be charged ticket face value plus booking fee.
Deposit Scheme:
For 2014 there will be a simplified deposit scheme. Pay just £50 now, and a single £50 balance before 17:00 on 30th May 2014. All booking fees are payable on the first deposit part only.
Holders of tickets bought under the deposit scheme are reminded that any tickets bought under this scheme must be paid up by May 31st or they will be forfeited and offered for resale.
Campervan/Caravan tickets:
It is hoped that more camper van/caravan tickets for existing weekend or Saturday event ticket-holders only will be released shortly. We will notify you via eNewsletters, our web site and social media. In the meantime, please email support@skiddle.com to go on the waiting list.
Campervan/Caravan tickets are now sold in two parts - a pitch ticket and an optional electric-hookup ticket. If you wish to bring a campervan/carvan you must buy the £50 pitch ticket. Optionally, if you'd like an electric hookup too, please buy the £80 electric hook-up add on also. Please note, electric hookup add-on tickets are not valid without a pitch ticket.
Parking Permits:
In addition to your entrance tickets, if you are arriving in a vehicle you must display a valid parking permit on your windscreen when you arrive. This will allow the stewards to direct you to the most suitable car park.
You should also print the Audience Leaflet which contains important information regarding the festival which can also be found by following the above link.
****************************************
Child tickets
All children aged 12 or under must be original photo ID showing proof of age otherwise gate staff are empowered to charge for a full price ticket.
Challenge 25 is also in operation for anyone lucky enough to look under 25.
If you have added Child's tickets to your order and no longer need them, please contact Skiddle to release the unwanted tickets. There are a limited number of tickets so releasing them will allow other families to benefit.
****************************************
Deposit Scheme terms & conditions:
If you have purchased ticket(s) under the deposit scheme, the following terms apply:
* When purchasing a ticket, select the Full Weekend Deposit Ticket
* This is 50% of the total cost of an Adult Weekend Ticket plus the total booking fee immediately (our system calculates this for you)
* A single final installment is due by 1700 on 17:00 on 30th May 2014 with no extra booking fees, either online via
skiddle.com/orders
or by calling
0843 289 3333
.
* If the total balance is not received by Skiddle by the deadline, you forfeit all the payments you have made and the tickets will be voided. Under no circumstances will the festival accept balance payments after the 30th May deadline - it is your responsibility to ensure you have made payment before this date.
* You cannot pay the balance at the gate - if you arrive at the gate with only a receipt for a part paid ticket, you will not be allowed entry
* If you give us your email and mobile, we will email and text you a week before the deadline if you have a balance out-standing
* You will receive a receipt for your deposit and balancing payment but you will only receive the full barcoded ticket once the whole value of the ticket/s has been paid
* The deposit and balance owed can only be paid by credit/debit card; you do not have to use the same credit/debit card for all transactions (if using a different card, please call us to process)
* The deposit and associated fees are non-refundable and no claim can be made to recover this money whatsoever
* These terms and conditions for the TDS are in addition to the standard Belladrum Tartan Heart Festival and Skiddle.com terms and conditions which you agree to at the time of purchase
* Any enquiries regarding the deposit ticket scheme please email
support@skiddle.com


All tickets are sold subject to the terms and conditions set by Skiddle and Tartan Heart Festival
Parking passes and audience leaflets
To print your parking passes & The 2014 Audience leaflet, please click here: http://www.skiddle.com/pages/bellapasses.php
BLUE PASS (Campervan/Caravan)
GREEN/YELLOW PASS (Family/Quiet)
RED/WHITE PASS (General/Day parking)
These must be displayed clearly in your vehicle at all times whilst on site.
Artist Information
Venue Information
Belladrum Estate
By Beauly, Inverness-shire
Inverness
IV4 7BA

Phone: ,
The event information, content and images shown have been provided by the event promoter. If you wish to report an issue with this event please click here: Report issue with event
View Belladrum Tartan Heart Festival 2014 on Skiddle.com